+ Follow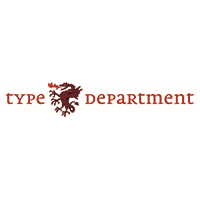 The Type Department
TTD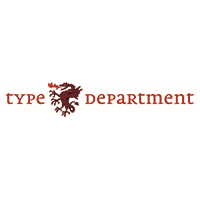 | | | | |
| --- | --- | --- | --- |
| Brand | The Type Department | Telephone | +49 179 39 66 327 |
| Foundry alias | TTD | Website | The Type Department |
| English name | The Type Department and Greenlight Design | E-mail | info@typedepartment.de |
| Country or region | Germany | Supplier ID | TPDP |
The Type Department
Font family
The Type Department
Designer
The Type Department
Related information
The Type Department
Comments
The Type Department
Latest comments
The Type Department Introduction
The Type Department was founded in 2010 by Jürgen Huber and Malte Herok, who share similar views on type design, among them how calligraphy or handwriting inspire it. Much of the work is typographic and centres on logo, retail and custom type design.
[More]
喜鹊字体怎么下载?

Brush Script MT Italic字体在哪可获得授权?

如何购买蒙纳字体

这字真够丑的

我需要uyghursoft arial字体

minju0227's review on Foundry 윤디자인

이곳에서 판매중인 윤명조 110 ~ 160 번대 (ver.1) 폰트가 맥os 에서 안깨지는 제품인가요?