+ Follow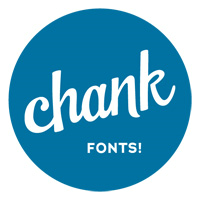 Chank Fonts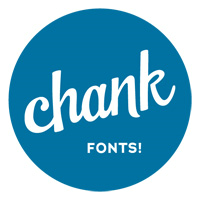 | | | | |
| --- | --- | --- | --- |
| Brand | Chank Fonts | Telephone | 612 782 2245 |
| English name | The Chank Company | Website | Chank Fonts |
| Country or region | United States | E-mail | info@chank.com |
Chank Fonts
Related information
Chank Fonts
Latest comments
The Chank Company is a Minneapolis-based type house and art studio, named for president and CEO Chank Diesel who began making fonts in 1992. Chank Fonts were featured in the Smithsonian's Cooper-Hewitt National Design Museum as "important examples of contemporary typography" in 1996. And in 1997, Chank was profiled in The Wall Street Journal, complete with etched portrait...
[More]
喜鹊字体怎么下载?

Brush Script MT Italic字体在哪可获得授权?

如何购买蒙纳字体

这字真够丑的

我需要uyghursoft arial字体

minju0227's review on Foundry 윤디자인

이곳에서 판매중인 윤명조 110 ~ 160 번대 (ver.1) 폰트가 맥os 에서 안깨지는 제품인가요?