+ Follow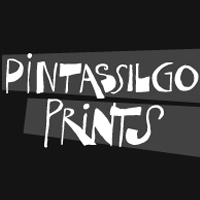 Pintassilgo Prints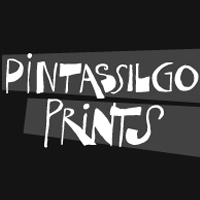 | | | | |
| --- | --- | --- | --- |
| Brand | Pintassilgo Prints | Address | Florianópolis, |
| English name | Pintassilgo Prints | Telephone | 55 48 3364-8895 |
| Country or region | Brazil | Website | Pintassilgo Prints |
Pintassilgo Prints
Font family
Pintassilgo Prints
Designer
Pintassilgo Prints
Related information
Pintassilgo Prints
Comments
Pintassilgo Prints
Latest comments
Pintassilgo Prints Introduction
Islanded in the beautiful Ilha de Santa Catarina, Brazil, PintassilgoPrints is a digital foundry run by Ricardo Marcin and Erica Jung. With a strong background in handprinting experiments and a long time love of typography and lettering, they have been developing a consistent and original font library, with typefaces that mostly reflects a vigorous handcrafted feel. Their fonts are of...
[More]
喜鹊字体怎么下载?

Brush Script MT Italic字体在哪可获得授权?

如何购买蒙纳字体

这字真够丑的

我需要uyghursoft arial字体

minju0227's review on Foundry 윤디자인

이곳에서 판매중인 윤명조 110 ~ 160 번대 (ver.1) 폰트가 맥os 에서 안깨지는 제품인가요?