+ Follow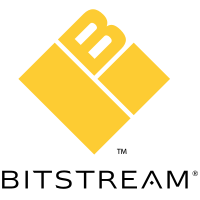 Bitstream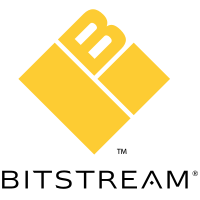 | | | | |
| --- | --- | --- | --- |
| Brand | Bitstream | Telephone | 617 497 6222 |
| English name | Bitstream | Website | Bitstream |
| Country or region | United States | E-mail | info@bitstream.com |
| Address | 500 Unicorn Park Drive, Woburn, MA 01801 | Supplier ID | BITS |
Bitstream
Related information
Bitstream
Latest comments
Bitstream is known among type enthusiasts and professionals alike as being one of the companies that lead the way towards the democratization of type. For centuries, the type world had been the exclusive domain of skilled typographers who worked large, cumbersome presses. With the birth of digital type though, came a revolution in the industry that enabled Bitstream, one of the first digital t...
[More]
喜鹊字体怎么下载?

Brush Script MT Italic字体在哪可获得授权?

如何购买蒙纳字体

这字真够丑的

我需要uyghursoft arial字体

minju0227's review on Foundry 윤디자인

이곳에서 판매중인 윤명조 110 ~ 160 번대 (ver.1) 폰트가 맥os 에서 안깨지는 제품인가요?